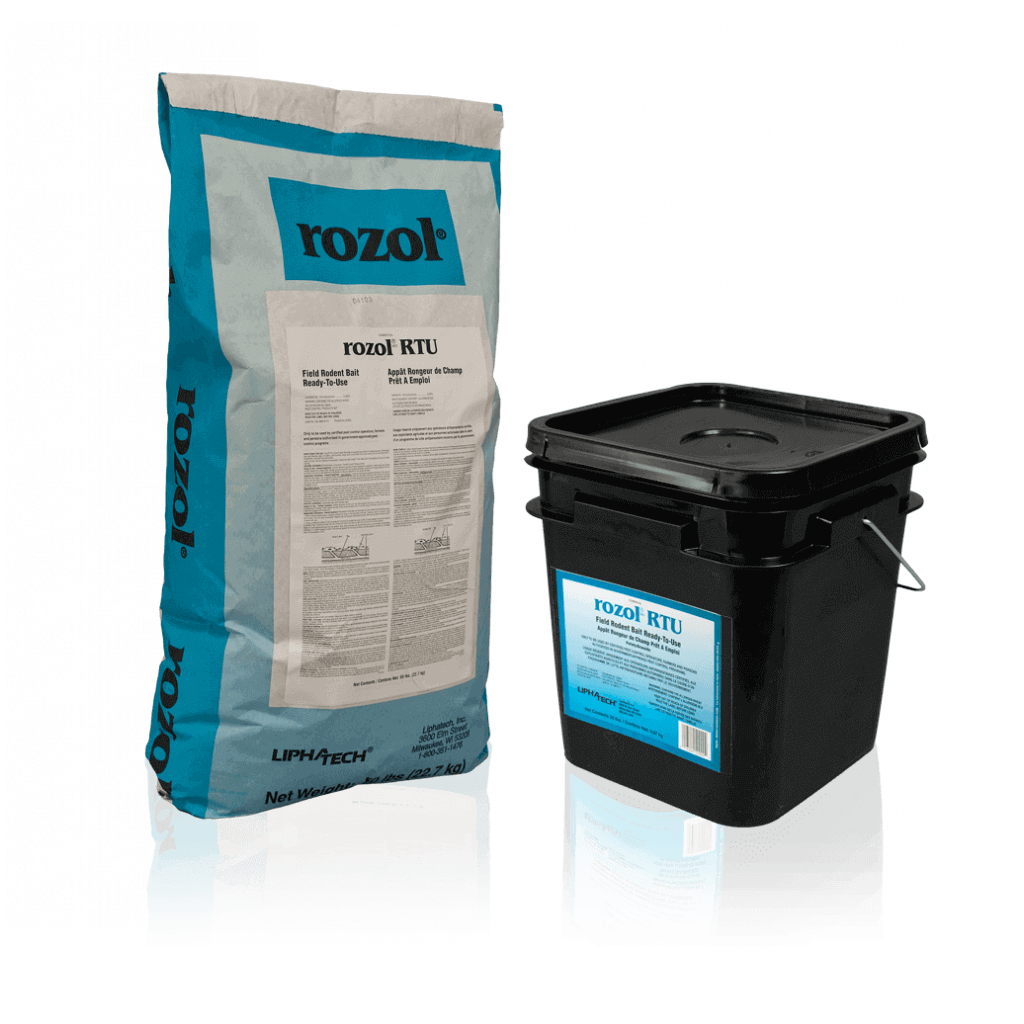 Rozol Pocket Gopher Bait
For the control of Ground Squirrels and Pocket Gophers in rangelands, crop, and non-crop areas. See label for other sites. Made with feed-grade grain, this moisture-resistant formulation contains the anticoagulant chlorophacinone. Rozol RTU is a reliable ready-to-use bait that offers several key benefits.

*Commercial Product Only: Only to be used by certified pest control operators, farmers and persons authorized in government pest control programs.
Ground Squirrel
Pocket Gopher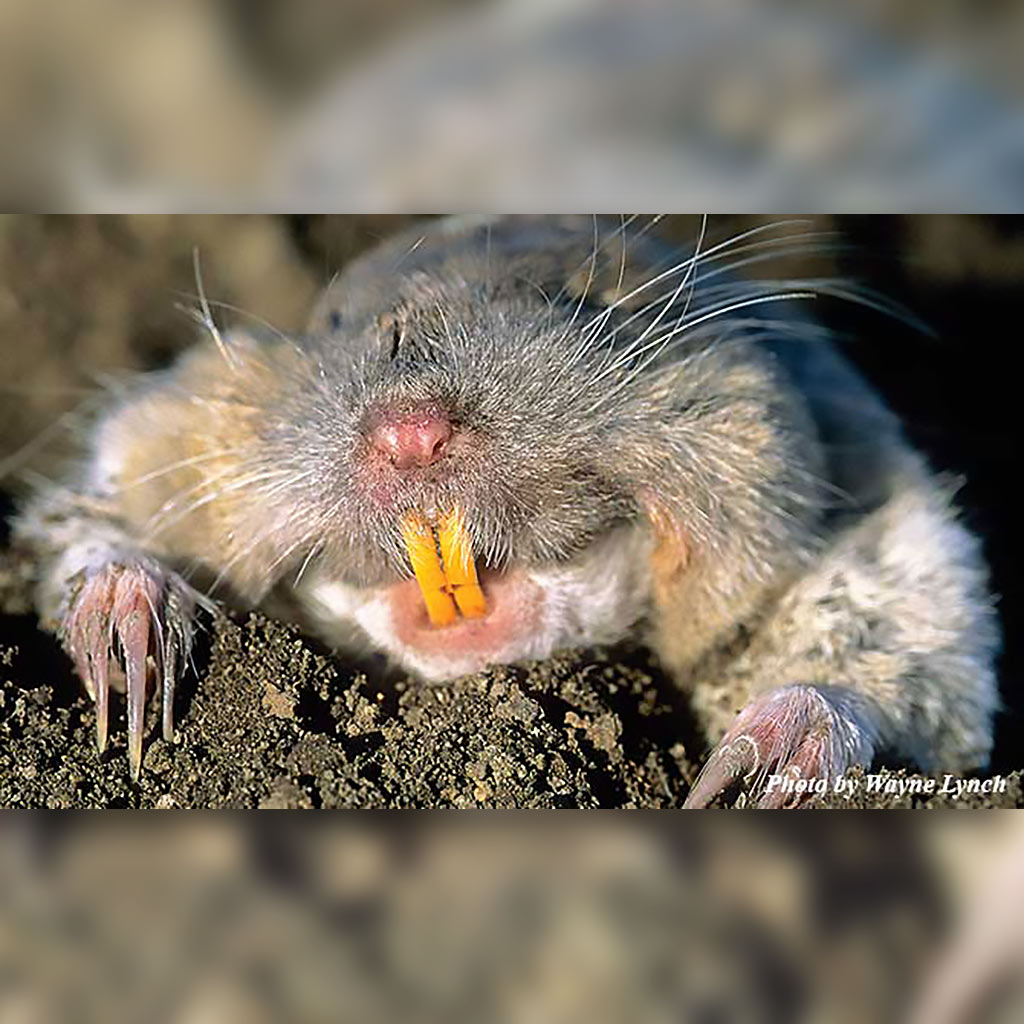 Why Rozol Pocket Gopher Bait?
Effective control.

Palatable bait.

Multiple use sites.

Waits for the rodent:

When placed in the burrow, the anticoagulant bait is stable; it takes effect after the rodent eats the bait.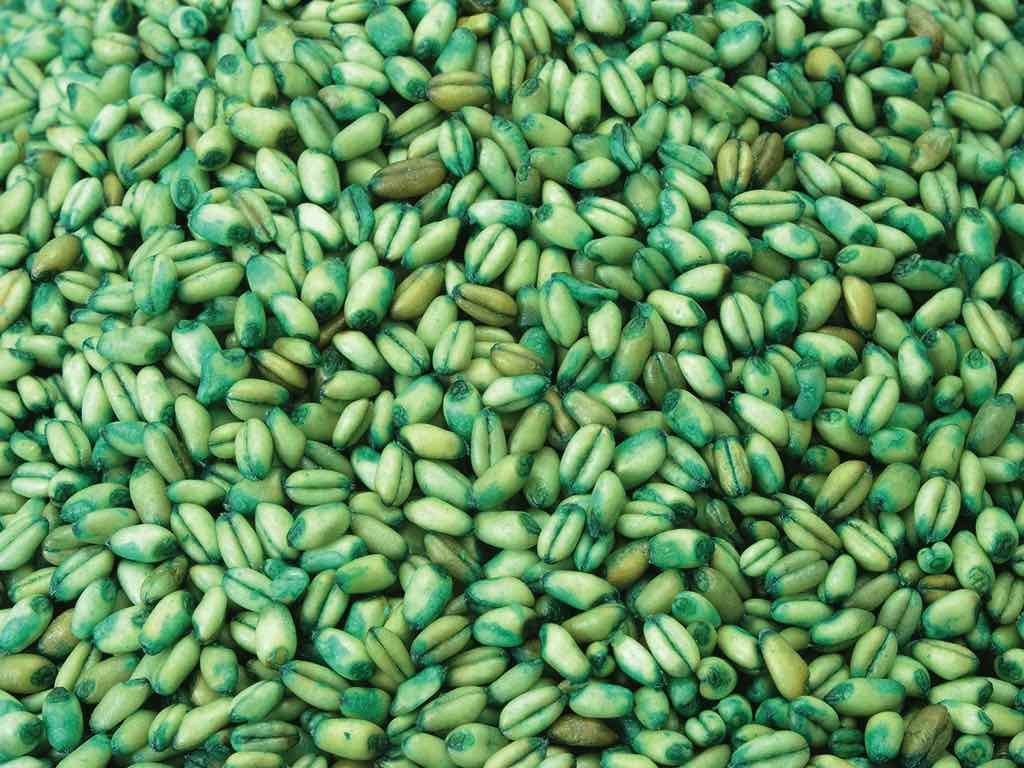 Product Details
Active ingredient: Formulated with chlorophacinone (50 ppm), a multi-feed anticoagulant rodenticide; Vitamin K1 is the antidote.
Available in 25 pound pails; resealable plastic container ensures product freshness and secure storage.
Coverage: A 25 pound pail yields 100 1/2-cup treatments or an average of 4 acres of typical infestation.
Bulk density: 78 lb./cubic foot (1.25 g/ml).
Type/appearance: Blue-green kernels. Approximately 751 grain kernels per ounce or 12,000 kernels per pound of product.
Approved for use in all states except: AK, HI, NC & PA.
EPA Reg. #7173-184.
Stewarding Resources for the Future
As part of our commitment to environmental stewardship, Liphatech is a proud member of the Ag Container Recycling Council. The ACRC collects and safely recycles the HDPE plastic jugs and pails from our ag, animal health and structural pest control products.