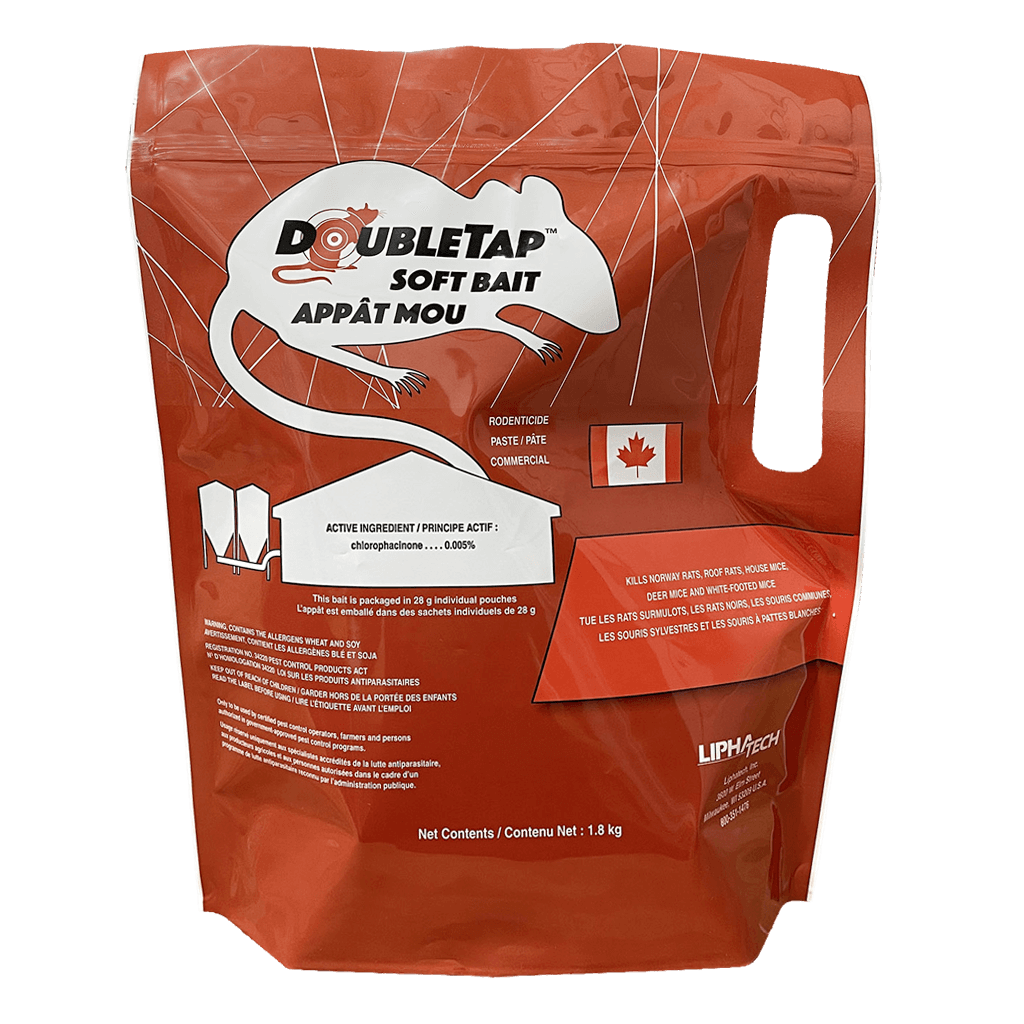 DoubleTap Soft Bait
DoubleTap™ Soft Bait is a first-generation soft bait approved for outdoor and indoor use. It is the first and only chlorophacinone soft bait rodenticide. A palatable, multiple-feed soft bait, it is a good option when second-generation rodenticides are restricted. DoubleTap is for consistent everyday use – during light to heavy rodent activity.
Deer Mouse
House Mouse
Norway Rat
Roof Rat
White-Footed Mouse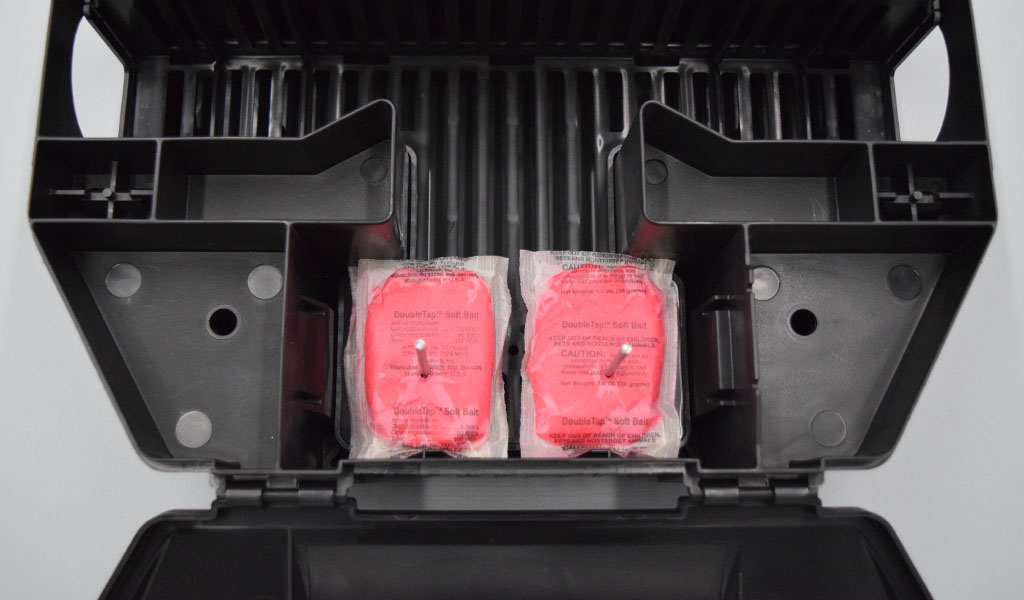 Why DoubleTap?
Multiple-feed, first-generation anticoagulant rodenticide; ideal for use when second-generation rodenticides are restricted.
Approved for use outdoors and indoors.
Formula is palatable to rats and mice.
Best choice for everyday use to help stop damage caused by rodents.
Available in 1.81 kg individual bags or in 8-bag cases of 28 gram pouches.
Kills Norway rats, roof rats, house mice, deer mice and white-footed mice.
Active ingredient: chlorophacinone (50 ppm); Vitamin K1 is the antidote.
Soft bait will not melt in hot temperatures or freeze in the cold.
Maintains its integrity in any season.