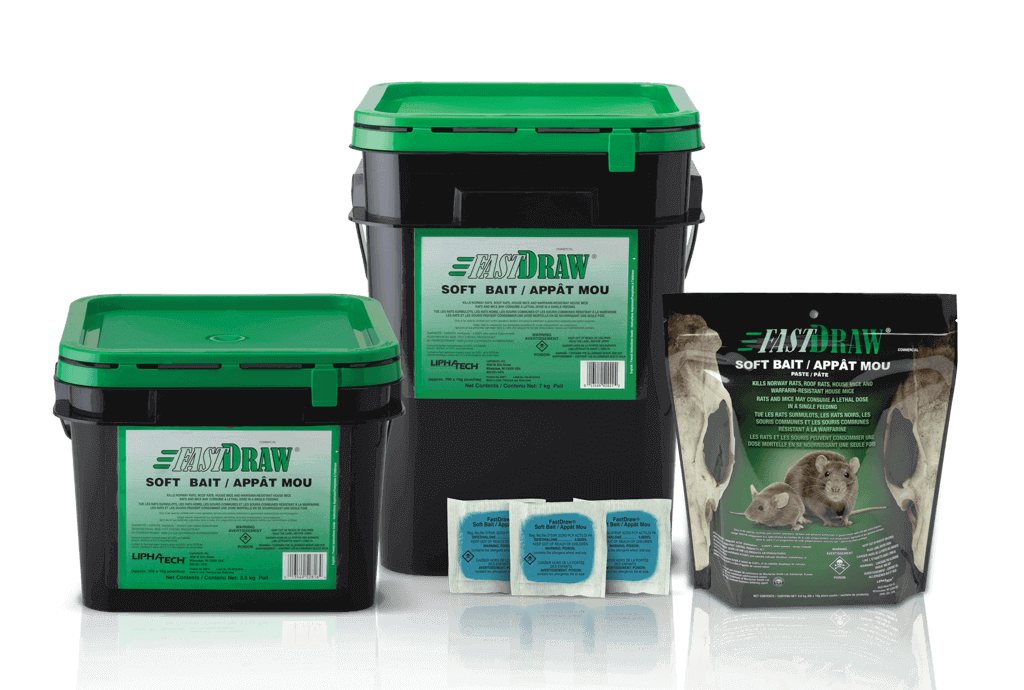 FastDraw Soft Bait
FastDraw® Soft Bait is a revolutionary concept in rodenticide technology from Liphatech. It contains the active ingredient Difethialone, food-grade grains and oils, and has a unique no wax formula. FastDraw® pouches combine the bait integrity of mini-blocks with the money-saving, targeted dosing, of place packs. It is effective even in areas of infestation where competing food sources exist. Why wait for rodents to accept OTHER Baits? Draw a following of rodents with FastDraw!
House Mouse
Norway Rat
Roof Rat
Product Details
Powerful Attraction:

unique no wax formula, for maximum attraction to get infestations under control.

Convenient and Versatile:

offers targeted dosing, with a 10-gram (0.35 oz.) easy-to-secure bait pouch, for challenging placements.

Outstanding Results:

contains the single-feed, second-generation anticoagulant active ingredient Difethialone formulated at 25PPM for superior palatability.
For use only in indoor areas.
FastDraw® Soft Bait is available in 3 convenient sizes: 0.6 kg. bags, 3.5 kg. pails (4 pails per case) and 7 kg. pails.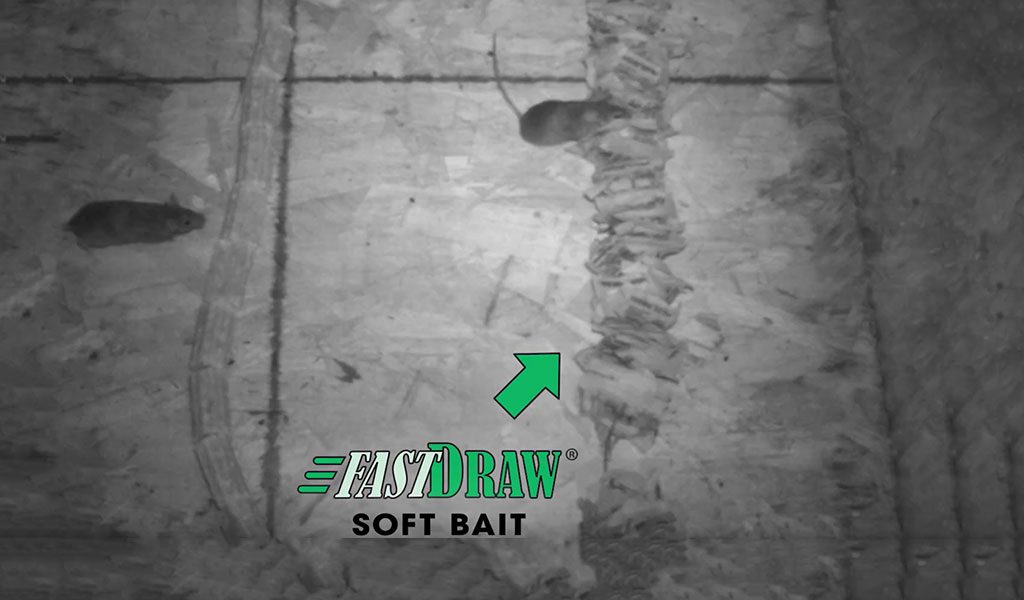 FastDraw Feeding Frenzy
We placed large amounts of FastDraw Soft Bait in an active dairy barn infested with both rats and mice. Despite the alternate sources of food, the rodents went for the FastDraw. See what happened next.
Watch Video