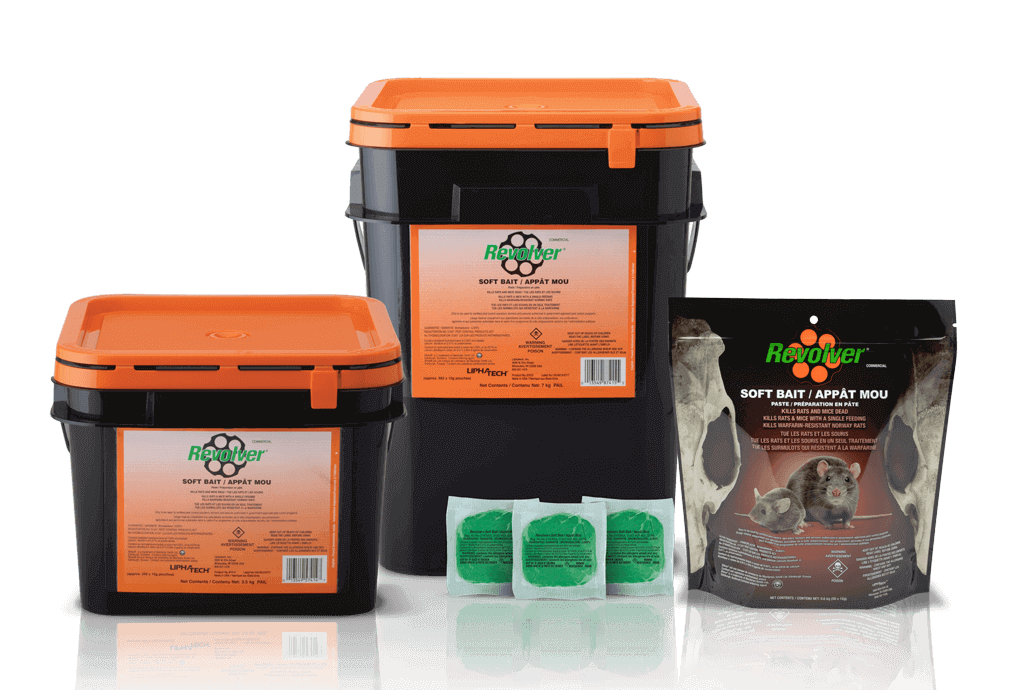 Revolver Soft Bait
Revolver® soft bait provides a highly palatable formulation of the most widely used active ingredient, Bromadiolone. It is the solution when rotating to a Bromadiolone rodenticide in your biosecurity rodent control program. Revolver contains no wax, increasing palatability and results, in a low-cost per placement 12 gram (0.42 oz.) pouch.
House Mouse
Norway Rat
Roof Rat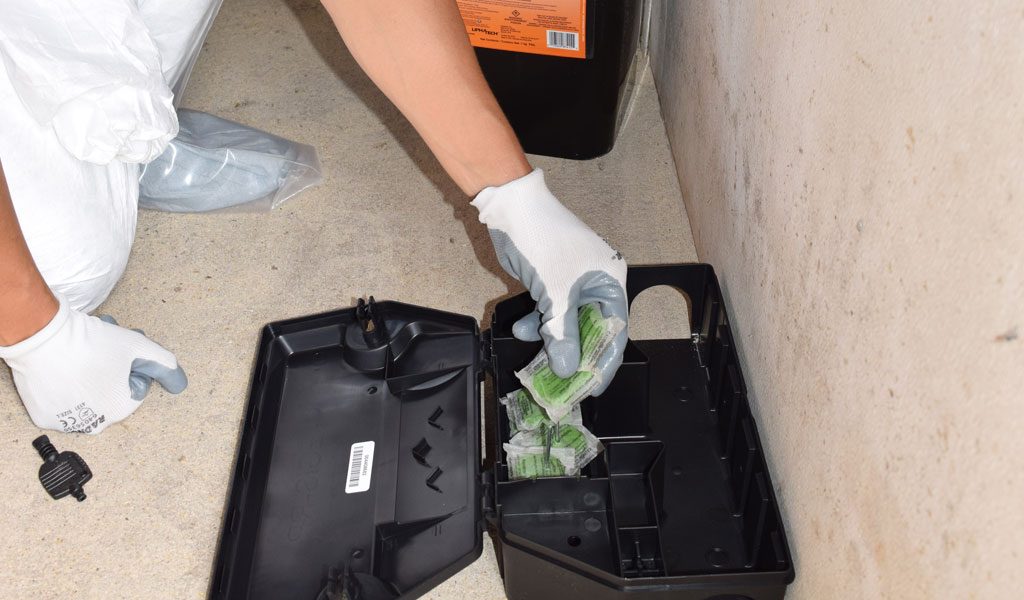 Advanced Technology
Food-grade oils and grains produce an aroma attracting rodents away from competing food sources, providing strong knock-down control of the toughest rodent populations. When compared to competitive green wax-blocks, Revolver no-wax soft bait outperforms and delivers increased palatability, with no bait melt in high temperatures, making it the superior Bromadiolone rodenticide in your bait rotation.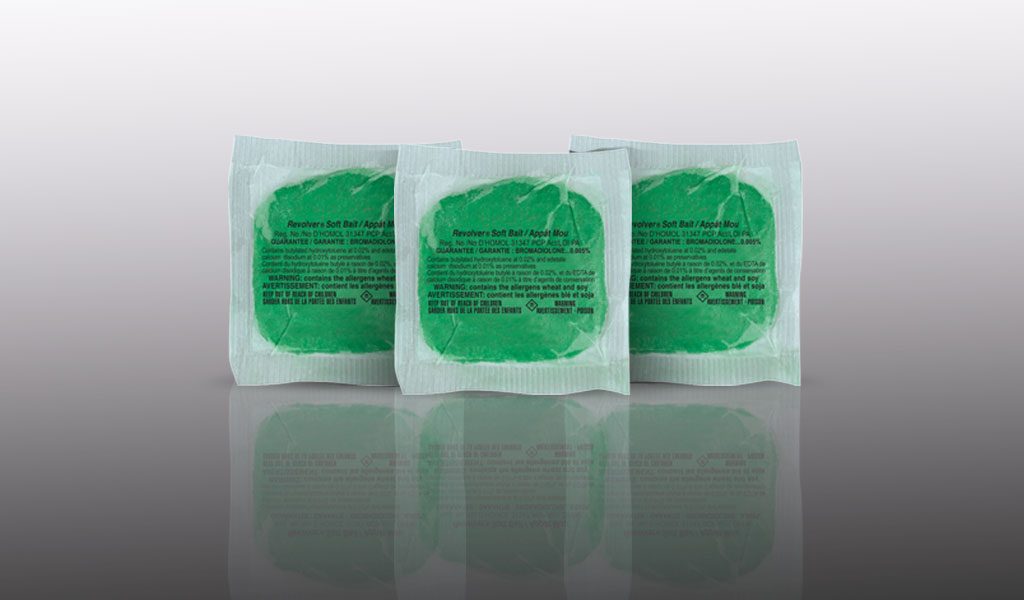 Effective and Economical
No-wax soft bait pouches are easy to use and allow tailored dosing to control heavy rodent infestations or as a low cost per placement monitoring bait, saving producers money and bait waste. Revolver pouches can also be used like a conventional mini-block anchored in a bait station, or end-users can strategically place this unique presentation in tight, hard to reach places where mini-blocks will not fit, targeting where rodents live and reproduce.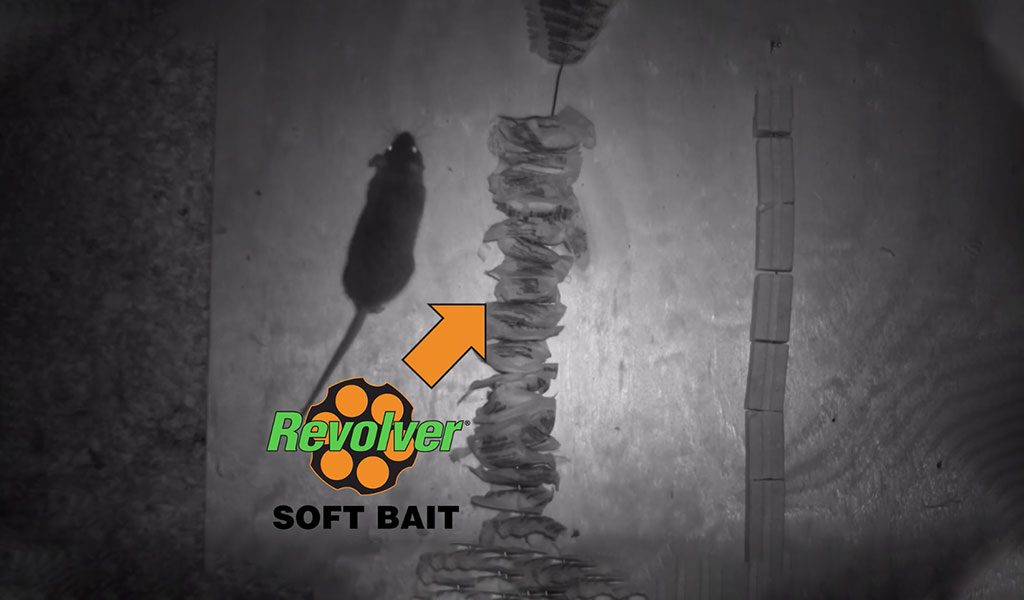 The Choice is Clear
Palatability for improved bait acceptance, increased control, low-cost placements, less bait waste and easy clean-up. When choosing a Bromadiolone bait, why not rotate to Revolver?
Revolver soft bait is available in: 0.6 kg. bags, 3.5 kg. pails (4 pails per case) and 7 kg. pails.
Watch Video