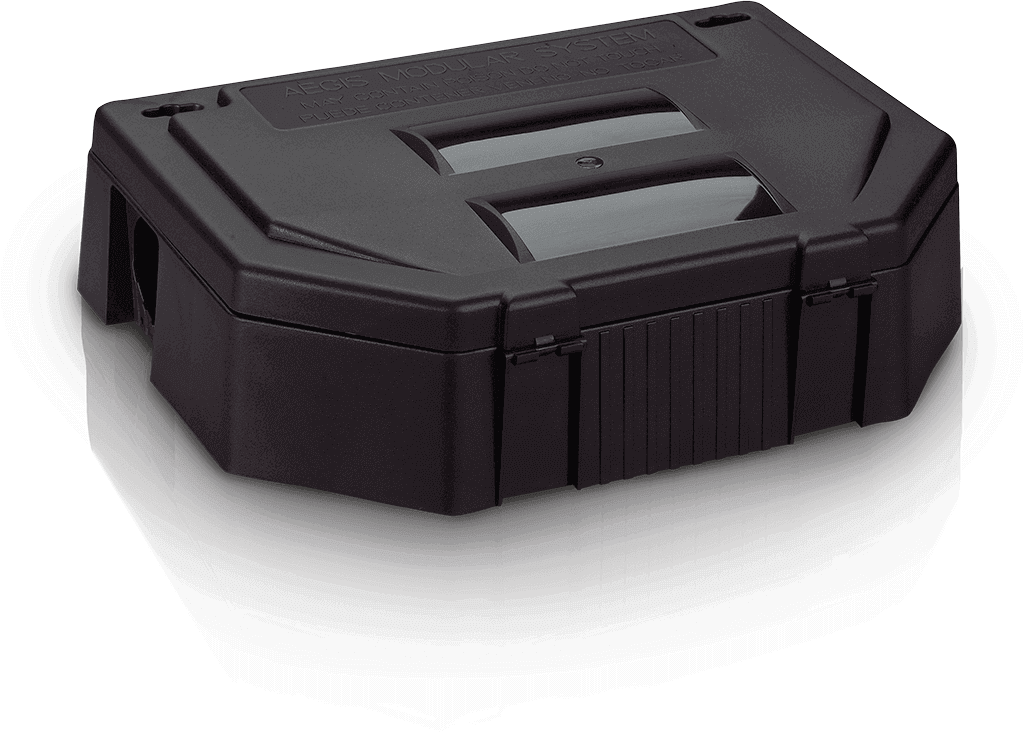 Aegis Modular Bait Station
The Aegis® Modular bait station is an essential part of any successful IPM program. It is specifically designed to accomplish multiple tasks, including monitoring, baiting or trapping–increasing the effectiveness of your rodent control program and reducing service time. All Aegis stations can be mounted both vertically and horizontally, and feature an entry/exit design that lures rodents in. A lid that opens away from the wall and the Aegis universal key locking system make servicing quick and easy.
House Mouse
Norway Rat
Roof Rat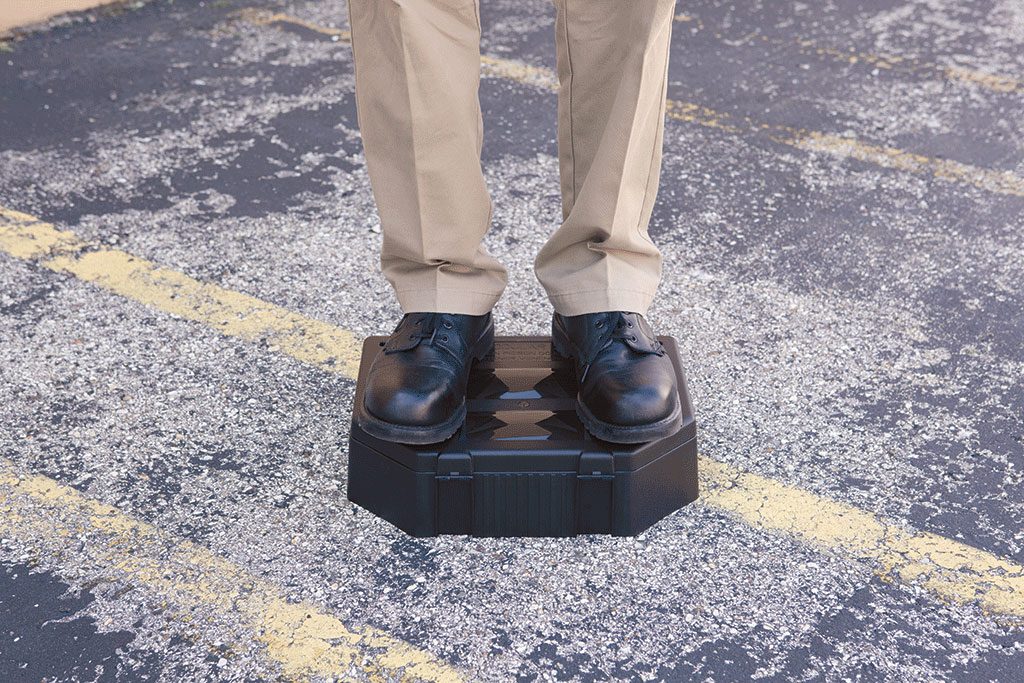 Aegis Modular Station Benefits
Great for IPM in schools, hospitals, food service and other sensitive accounts.
Trapped rodents remain concealed, enhancing your professional image.
Vertical and horizontal bait rods keep mini blocks or soft bait secure inside the station.
With bait rods removed, bait tray holds pellets or meal rodenticides and makes cleaning easier.
Reverse hinge opens away from wall, allowing the station to stay anchored for easy maintenance and documentation of service information.
Floor lip surrounding glue board prevents insects from nesting in concealed areas.
Dimensions: 15 1/2 inches long; 11 3/4 inches wide (including hinge); 4 3/8 inches high (lid closed); 3 3/4 inches high (lid open).