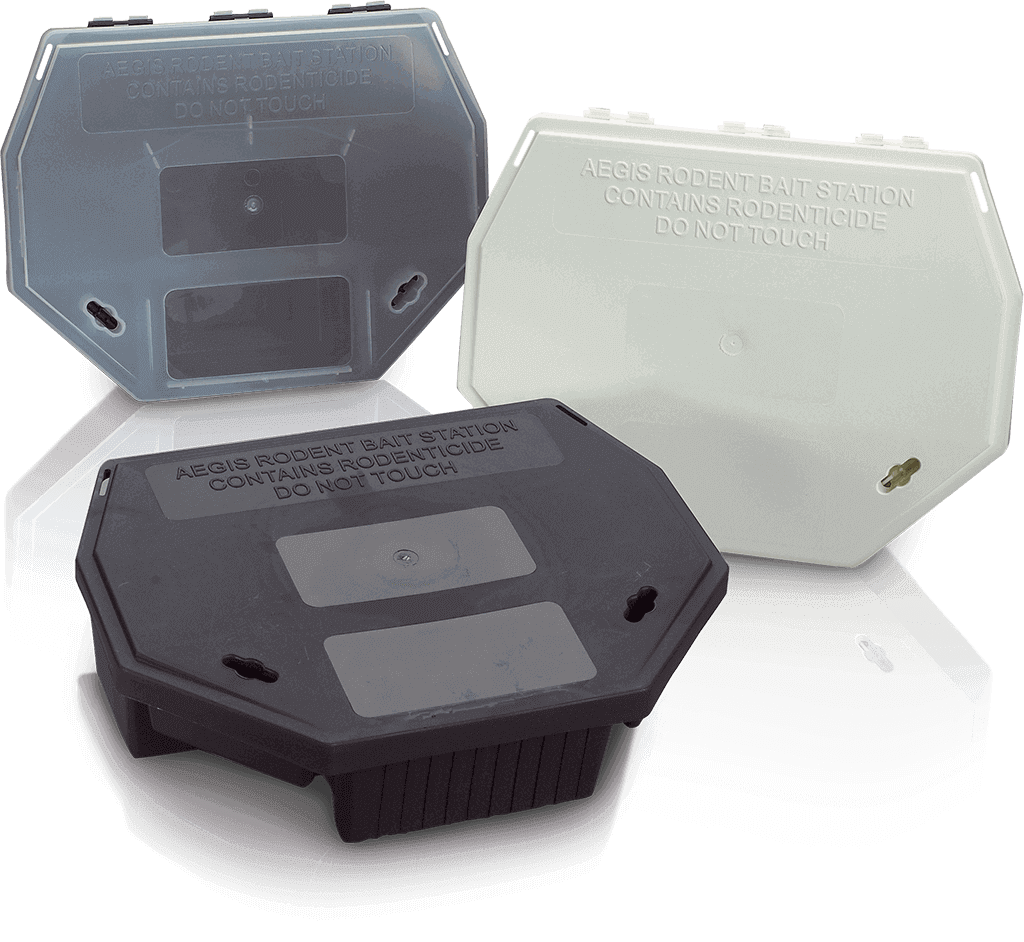 Aegis Rat Bait Station
Rat and mouse behavior patterns are very different. The Aegis® Rat was specifically designed to cater to the feeding habits of rats. Studies have found that rats prefer to feed in tunnels, so it's no surprise that the station's double-tunnel design improved rodenticide consumption by up to 57% over other rat bait stations on the market. All Aegis stations can be mounted both vertically and horizontally, and feature an entry/exit design that lures rodents in. The Aegis universal key locking system makes servicing quick and easy.
House Mouse
Norway Rat
Roof Rat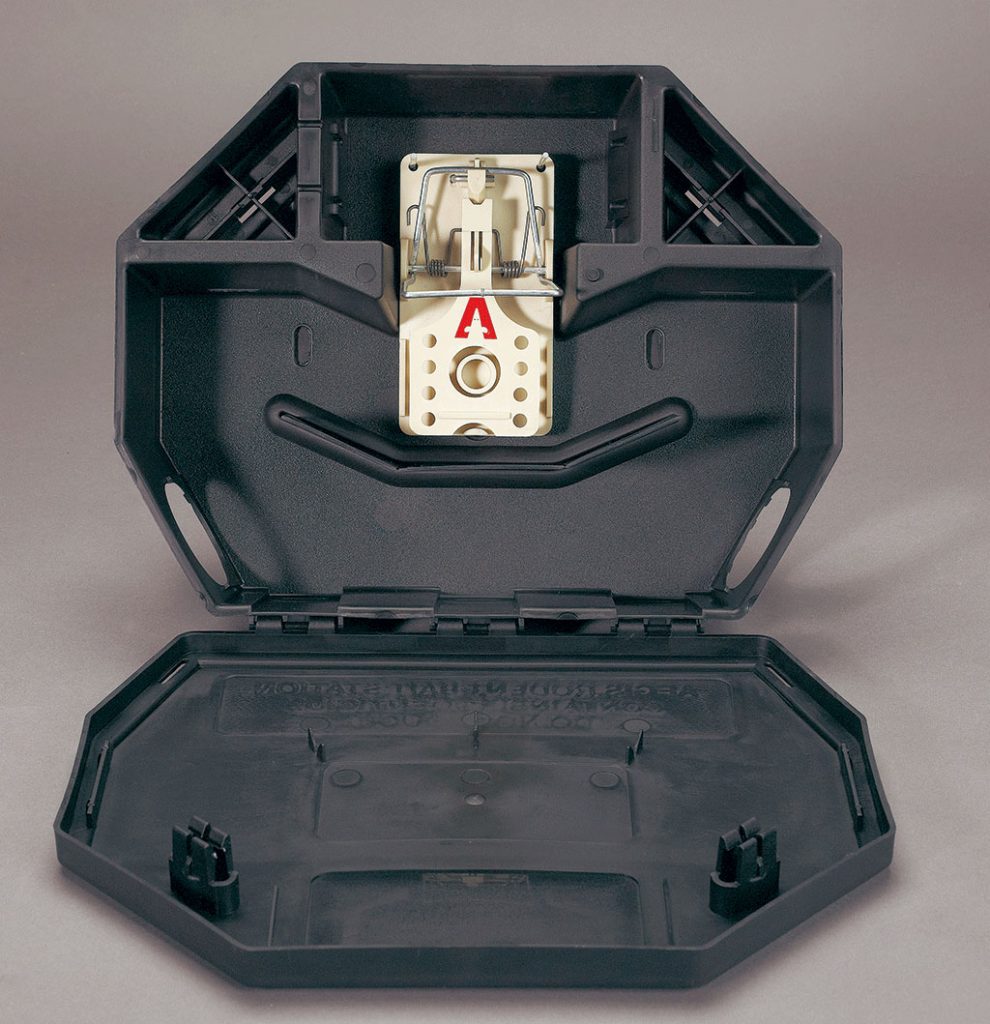 Aegis Rat Station Benefits
Unique patented, double-quartered locking barbs make Aegis tamper resistant.
Available in white (cool box), all-black, or black with clear lid. Made of heavy-duty polypropylene.
The clear lid model makes bait monitoring easy and efficient, and lets servicers quickly see snakes or insects that may be hiding inside.
Bait trays make clean-out quick and easy.
Strong rotating hinge won't crack or break when opened in cold weather.
Dimensions: 13 9/16 inches long; 10 5/8 inches wide (including hinge); 3 1/2 inches high (lid closed); 3 1/8 inches high (lid open).