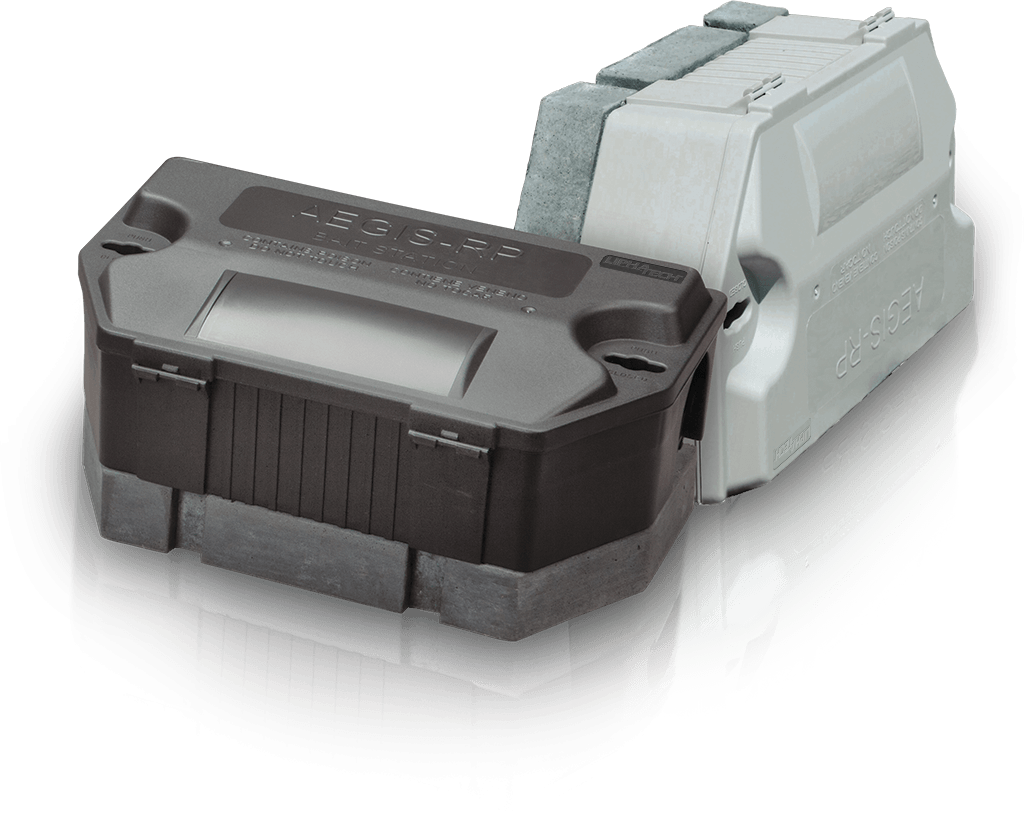 Aegis-RP Anchor Bait Station
The Aegis®-RP Anchor sets the standard for security and professionalism. It is a pre-assembled, high-quality station with a professional-looking concrete base. It offers you all the benefits of the Aegis-RP, plus a secure concrete base. All Aegis stations can be mounted both vertically and horizontally, and feature an entry/exit design that lures rodents in. A lid that opens away from the wall and the Aegis universal key locking system make servicing quick and easy.
House Mouse
Norway Rat
Roof Rat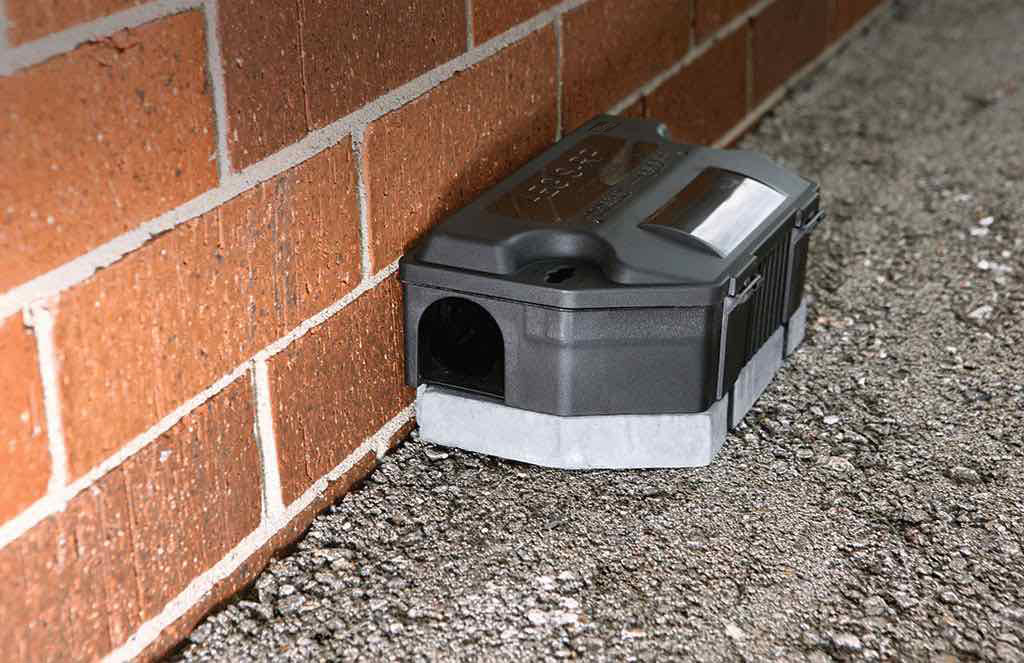 Aegis-RP Anchor Benefits
The Anchor is securely fastened with two bolts embedded into the concrete for maximum holding power.
With over 12 1/2 pounds of concrete, the station will stay securely where you put it. The 1 1/2 inch concrete base can only be detached by opening the station.
Comes with quick-release wing nuts for cleaning or moving.
Building-grade concrete adds professional look. Strengthening fibers are embedded in the concrete for extra durability.
Versatile design fits flush against walls or vertically oriented even with concrete attached.
Dimensions: 12 7/8 inches long; 7 7/8 inches wide (including hinge); 5 1/2 inches high (lid closed); 5 inches high (lid open).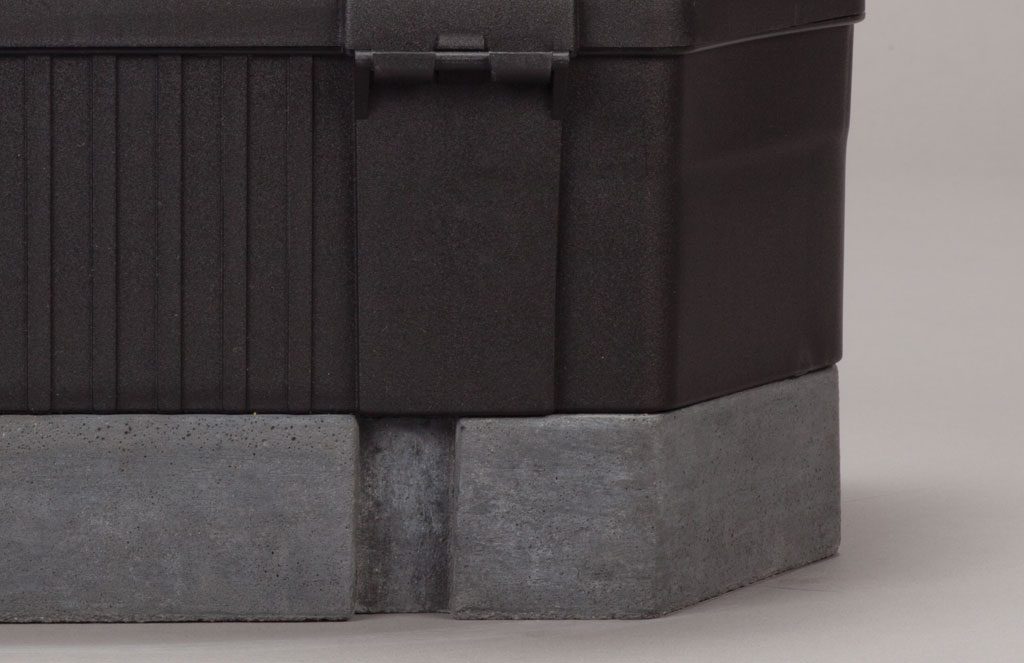 Watch the Aegis-RP Anchor Video
With the Aegis-RP Anchor, not only do you get a high-quality, pre-assembled station, but you can also save money. Your team doesn't have to assemble stations anymore, saving labor costs, time and the hassle of dealing with glue, drills, screws or paving stones. When you add up all your costs to prepare a bait station, it costs more than buying the Aegis-RP Anchor.
Watch Now