Mhouse™ Refillable Bait Station
The Mhouse™ refillable bait station is a domestic-labeled rodenticide. Each package contains a lockable and re-usable Aegis Clear Lid Mouse Station, along with 12, 20-gram Chlorophacinone blocks.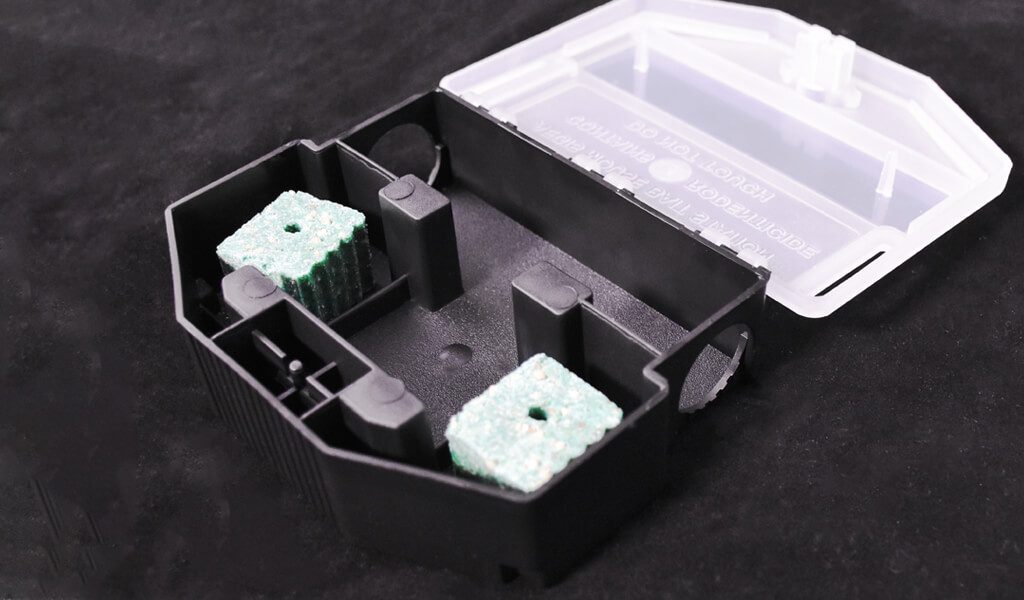 Product Details
For indoor use only.
A do-it-yourself mouse control kit perfect for residential customers.
Simple to use:

Remove bait station from package
Open station with included key
Place a bait block in each square compartment
Close the lid until it snaps locked
Place in horizontal position with the side against a wall, exposing the entrance

Bait station is resistant to tampering by children.
Includes 50 PPM chlorophacinone bait block; Vitamin K1 is the Antidote.
KEYS TO RODENTICIDE PERFORMANCE:
Place along walls, in corners, by gnawed openings, or concealed places between floors or walls, or in locations where house mice or their signs have been seen.
Maintain an uninterrupted supply of fresh bait for at least 15 days or until signs of mouse activity cease.
Remove as much alternative food as possible.