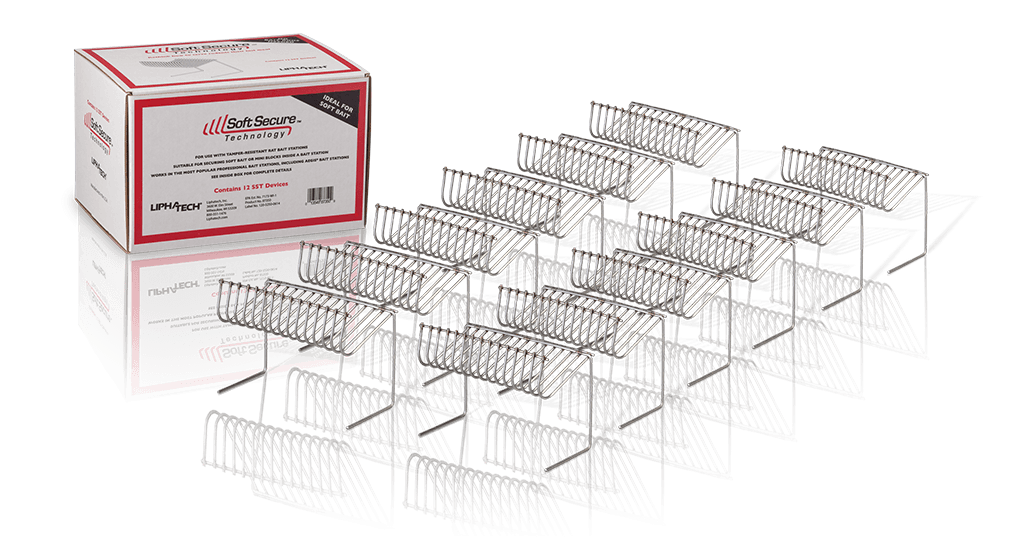 SoftSecure Technology
SoftSecure™ Technology (SST) is a rodenticide placement device specifically designed for soft bait. SST allows faster bait station servicing and no need for rods. Simply place the rodenticide in the SST and close the station lid. It also works with traditional block baits. The SST is designed for the Aegis line of bait stations and is compatible with many others including Protecta LP, Protecta EVO Express, Protecta Sidekick, EZ Klean, and Checkpoint.
House Mouse
Norway Rat
Roof Rat
SoftSecure Technology Benefits
Easily snaps into the bait station. No need for rods.
10 gram FirstStrike, 12 gram Resolv and traditional blocks can all be used.
Available 12 SSTs per case.