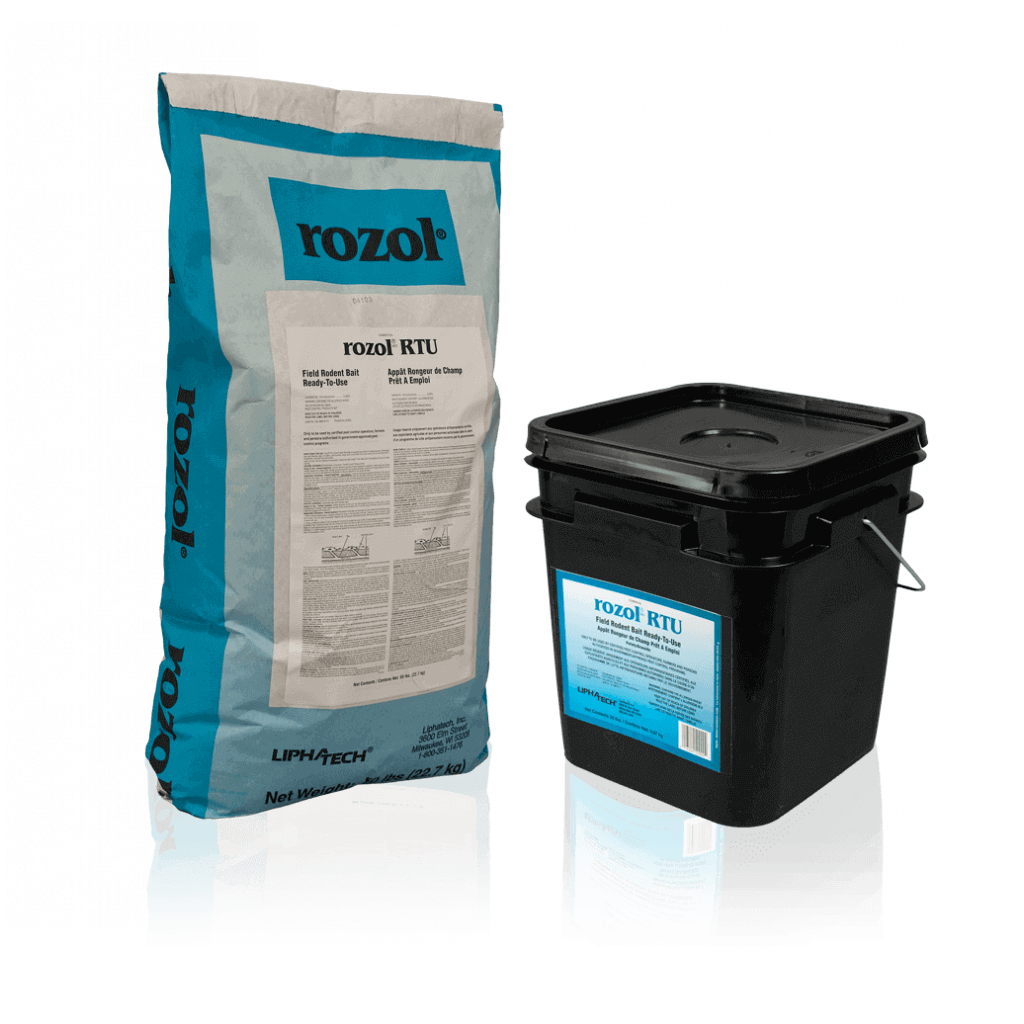 Rozol RTU
For the control of Ground Squirrels and Pocket Gophers in rangelands, crop, and non-crop areas. See label for other sites. Made with feed-grade grain, this moisture-resistant formulation contains the anticoagulant chlorophacinone. Rozol RTU is a reliable ready-to-use bait that offers several key benefits.

*Commercial Product Only: Only to be used by certified pest control operators, farmers and persons authorized in government pest control programs.
Ground Squirrel
Pocket Gopher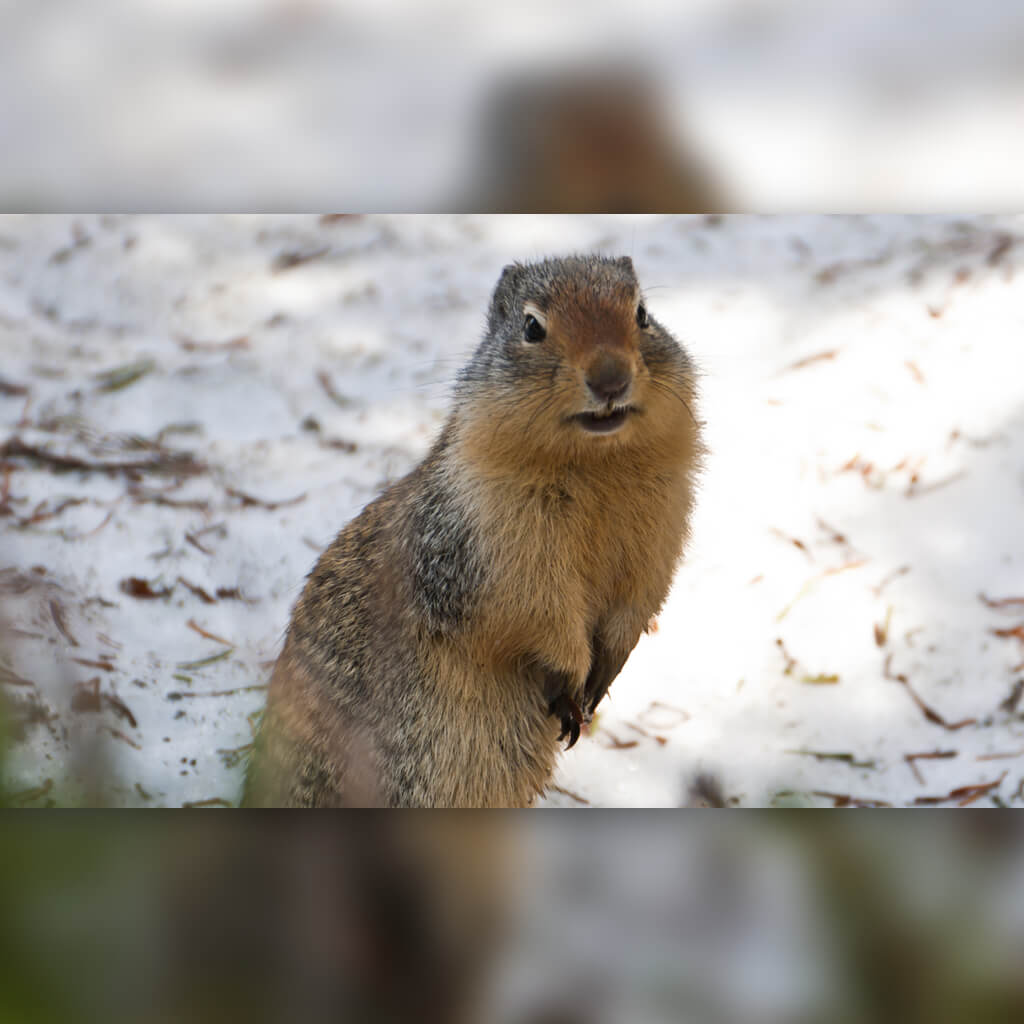 Why Rozol RTU?
Multiple Use Sites

– for use on rangelands, crop (including pulse/seed crops,) and non-crop areas to control ground squirrels.
Also controls pocket gophers – in alfalfa, hay and other forage crops, cereal grains, rangeland, non-crop areas, lawns, and golf courses.

Season-long Acceptance

– unlike strychnine that can spoil or may not be accepted by ground squirrels when other forage is available.

Moisture Resistant

– can be used in late winter, spring and autumn without pre-baiting, unlike zinc phosphide which can "gas off" and become ineffective after exposure to moisture.

Premixed for Labour Savings

– Rozol RTU is "Ready-To-Use". No more mixing, running out of grain or concentrate, or storage problems. Improve your cash flow and reduce potential bait waste by ordering only the bait you need when you need it.

Consistent-blend

– no risk of under/over mixing of concentrate (active ingredient). Liphatech's rigorous quality control ensures that every kernel consumed contributes to effective rodent control.

Improve Your Cost-share / Rebate Potential

– because Rozol RTU is already premixed with grain, in rural municipalities offering reimbursement users receive a higher payment on the entire cost of a baiting program – not just reimbursement on the concentrate as with "do-it-yourself".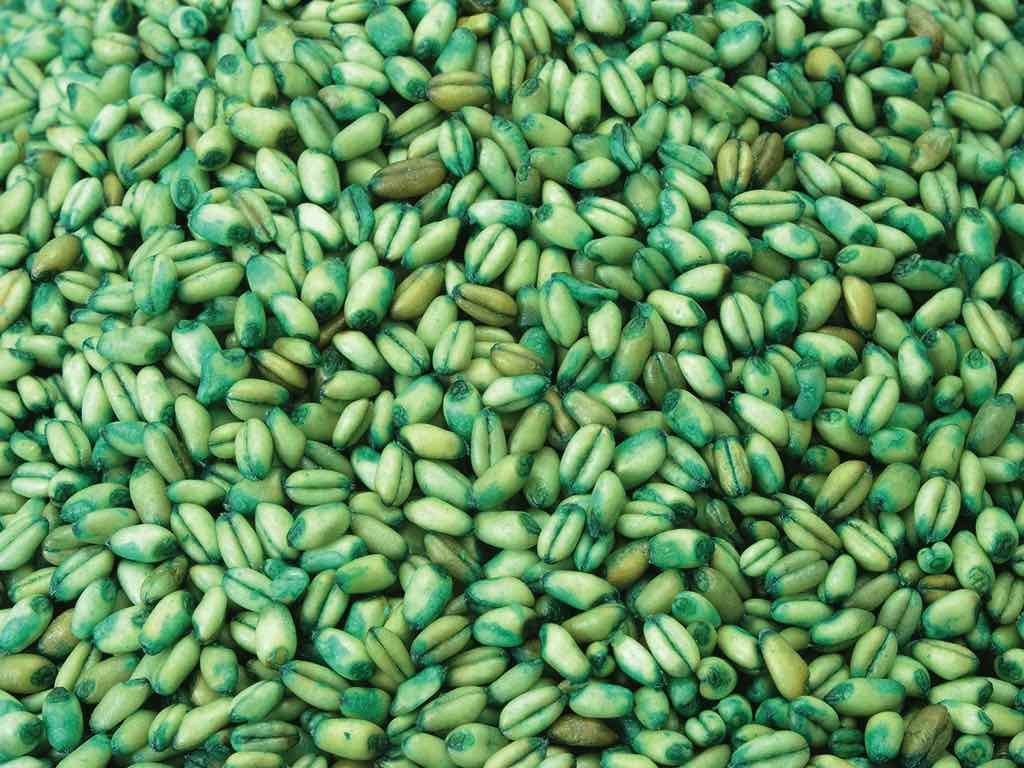 Product Details
Vitamin K1 is the antidote – There is no antidote for strychnine or zinc phosphide.
Does not require the use of protective eyewear or dust mask, as with strychnine.
Available in 50 lb. (22.7 kg.) bags (Product Code 80000715 – 40 per pallet).
Available in 20 lb. (9.07 kg.) pails (Product Code 80000716 – 80 per pallet).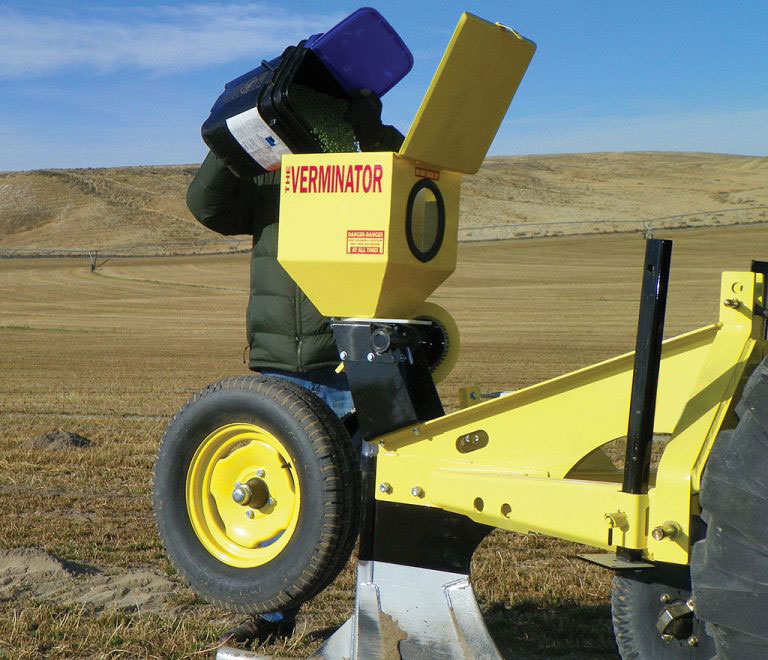 Rozol Pocket Gopher & Verminator Promotion
The Verminator is a tough, quality-built burrow builder made in the USA for farming professionals. For a limited time, end-users can earn up to CAD$4,800 (CAD$600 per pallet on up to 8 pallets) when purchasing a Verminator Mechanical Bait Applicator and Rozol RTU Bait. Offer available until May 31, 2023. Must be postmarked by June 15, 2023.
Download Rebate Form